Last Updated on February 26, 2023
Are you a non-Filipino interested in meeting and dating Filipinos via online dating apps and websites?
Perhaps you're dissatisfied with your existing dating pool and want to broaden your possibilities.
Or you'd want to date to learn more about the Philippines' distinct cultural ideas and customs.
Whatever your purpose, navigating the world of online dating, especially in a foreign country, may be intimidating and scary.
We'll provide practical information and suggestions for the finest dating apps and services in the Philippines. In this post, we'll also share ideas for selecting the ideal Filipino companions to date.
After this essay, you'll feel more secure and prepared to start your online dating experience in the Philippines.
Benefits of Online Dating in the Philippines
Online dating in the Philippines has several advantages, ranging from broadening your dating pool to acquiring a better grasp of Filipino culture.
In this part, we'll look at some of the main advantages of online dating in the Philippines and why it's a viable option for people searching for meaningful relationships and love.
Cultural exchange and understanding
Filipinos are known for their warm hospitality, friendliness, and unique traditions. These traits make dating a Filipino an enriching experience.
Through online dating, foreigners can connect with Filipinos who possess the qualities above and then some.
You will also meet Filipinos from different backgrounds and regions, which will help you better understand Filipino culture.
Access to a diverse pool of potential partners
Another benefit of online dating in the Philippines is access to a diverse pool of potential partners.
The Philippines is a melting pot of different ethnicities and influencers, mixing Malay, Chinese, Spanish, and American cultures.
Online dating apps and sites offer a platform for foreigners to meet Filipinos from different backgrounds, ages, and interests.
This diversity provides a greater chance of finding someone with similar values and interests.
Convenience and efficiency
With a few swipes or clicks, you can search for potential partners from the comfort of their homes without needing to travel to the Philippines.
This is especially useful for those who live far away from the Philippines or have busy schedules.
Online dating also allows for more accessible communication, with instant messaging and live video chat features available on most dating apps and sites.
Fun and exciting experience
Filipinos are known for their love of music, food, and socializing, and dating a Filipino can be a fun adventure.
Through online dating, foreigners can connect with Filipinos with similar interests and hobbies and explore the Philippines together.
Best Dating Apps and Sites to Meet Filipinos
Now that we've discussed the benefits of online dating in the Philippines, let's explore the best Filipino dating sites and apps available.
Tinder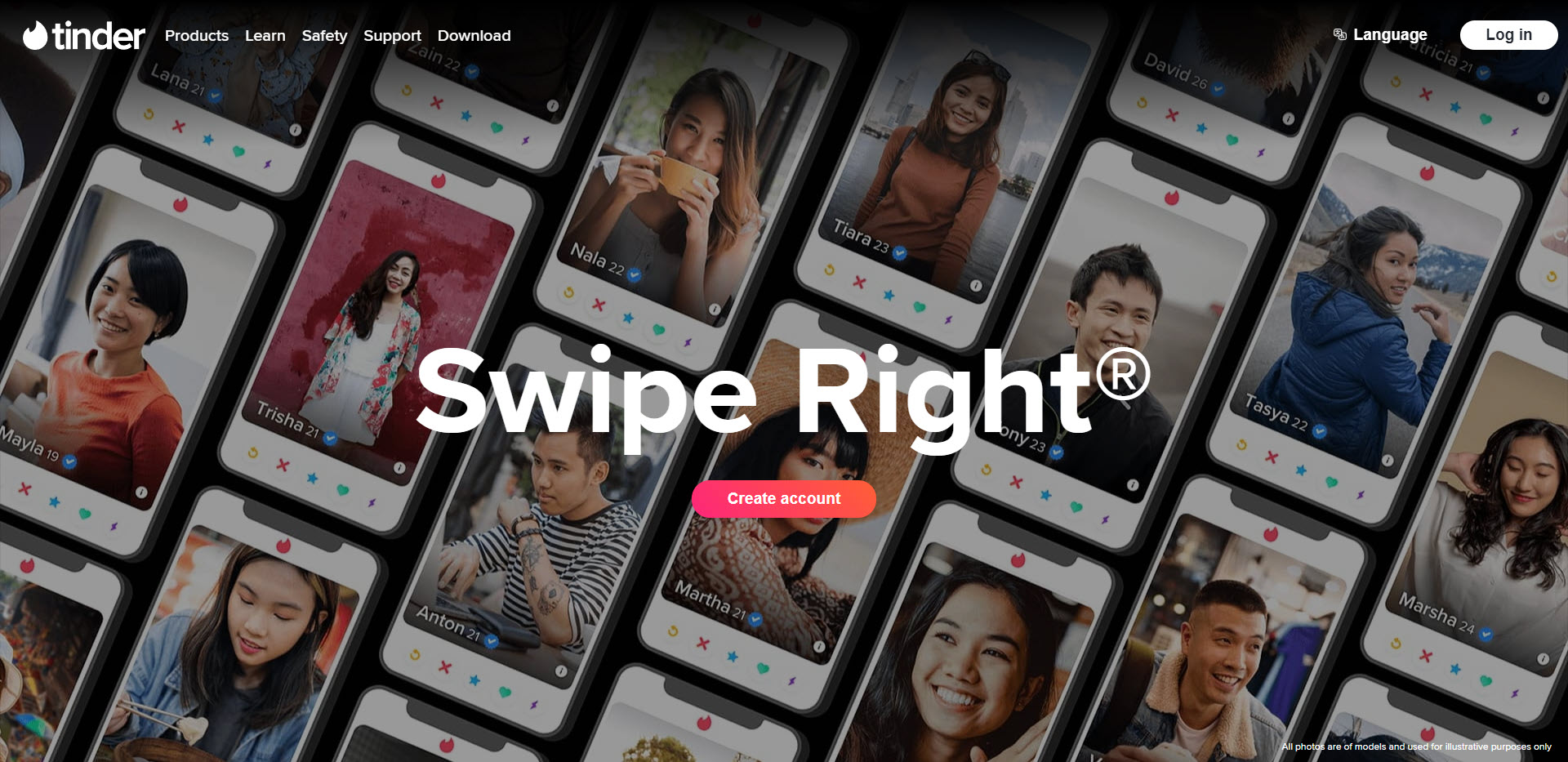 One of the most popular dating sites in the Philippines is Tinder.
With its easy-to-use interface and large user base, Tinder is an excellent option for meeting Filipinos.
However, it's important to note that Tinder is often used for casual hookups, so other dating apps may be more suitable if you're looking for a serious relationship.
FilipinoCupid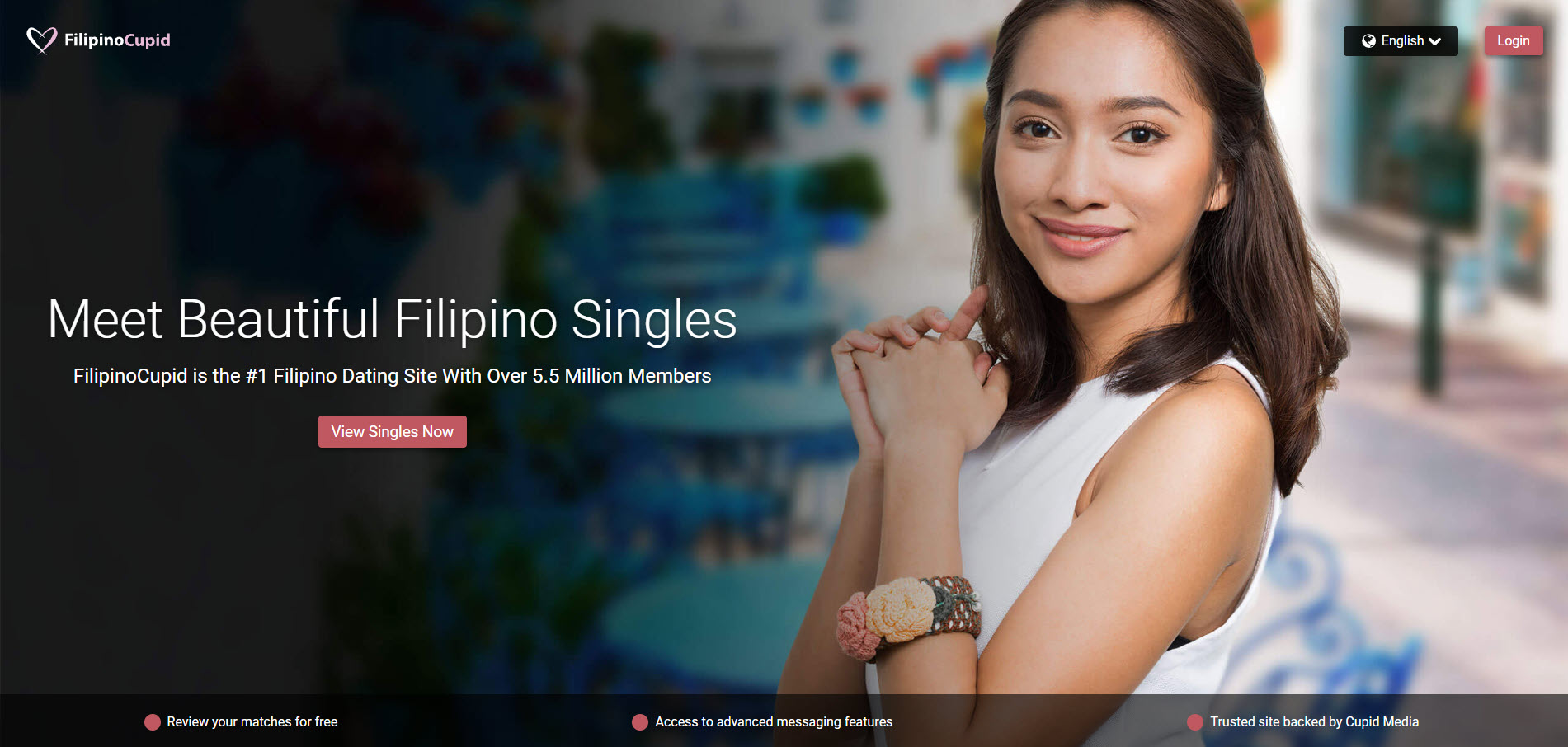 Among the many Filipina dating sites worth considering, Filipino Cupid should also be at the top of your list.
The app is part of the Cupid Media family of dating sites for other Asian countries. But this dating platform caters specifically to those looking for Filipinos and has approximately 3.5 million active users consisting mostly of Filipino men and women.
Filipino Cupid offers advanced features like numerous search filters, messaging and video chat, and translation services, making it easier for foreigners to connect with Filipinos.
TrulyFilipino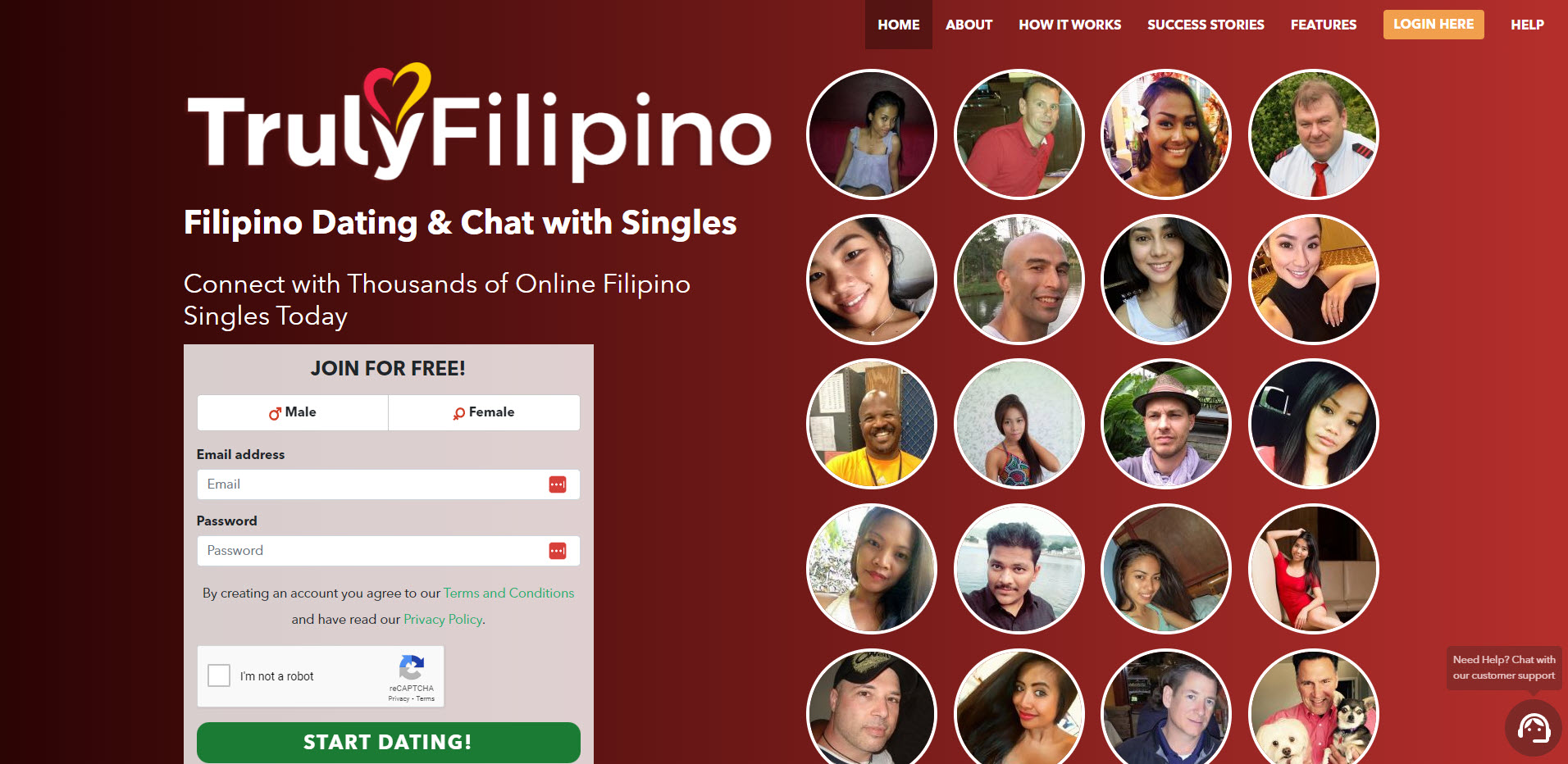 TrulyFilipino is another Philippine dating site that caters to those interested in dating Filipinos.
This app offers a safe and secure platform for online dating, with features such as profile verification, photo moderation, and customer support.
TrulyFilipino also offers a free trial, allowing foreigners to try the app before committing to a premium membership.
PinaLove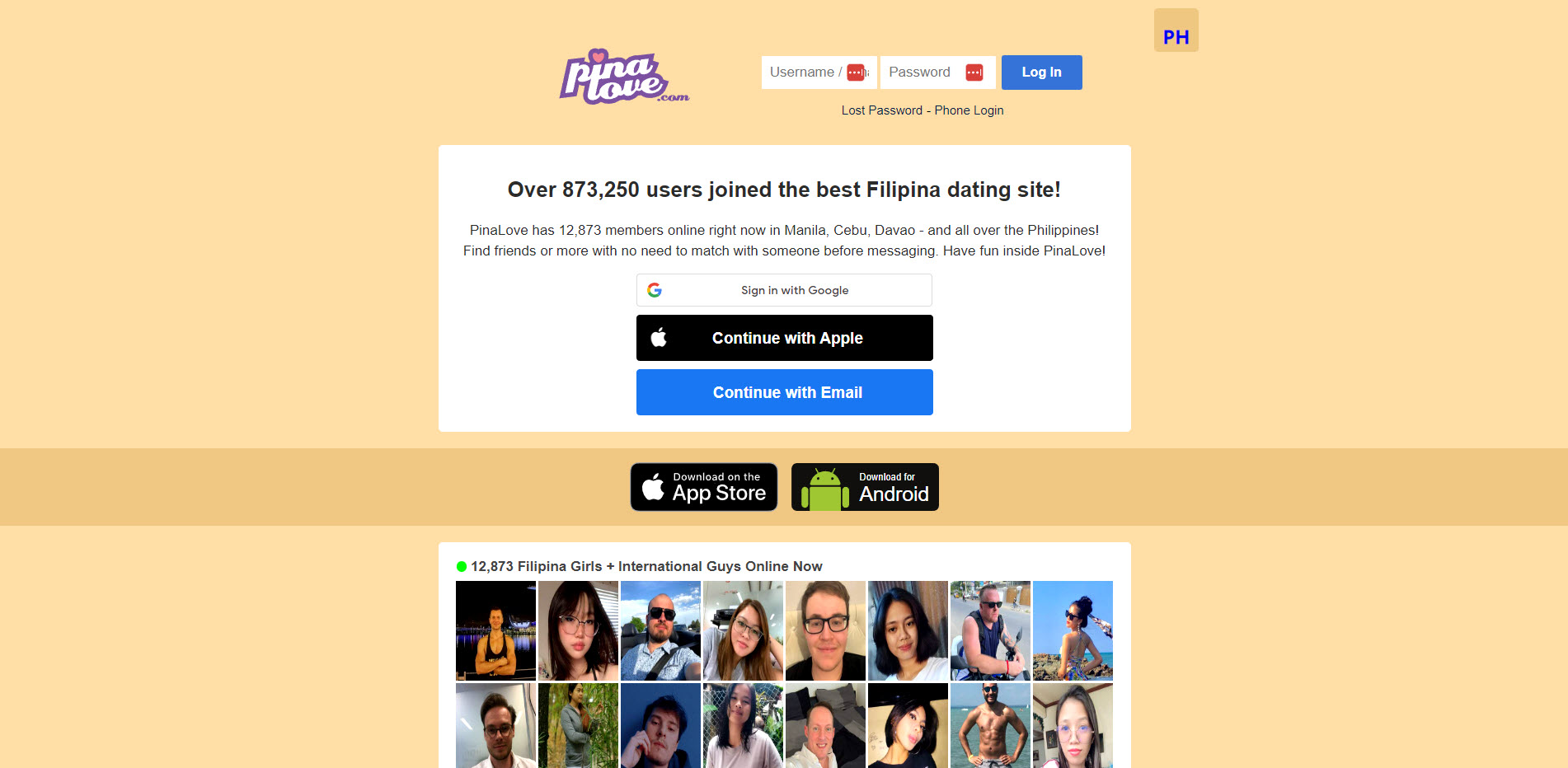 PinaLove is a popular Filipino dating site with a user base of over a million members.
This app offers a range of features, such as messaging, video chat, and photo sharing. PinaLove is a great option for those interested in dating Filipinas, as the app has more female members.
More importantly, it's one of the free online dating sites for finding attractive Filipino women.
Bumble
For those looking for a feminist alternative to Tinder, Bumble is a great option.
The popular dating app allows only the woman to make the first move, giving them more control over the conversation and reducing the risk of unwanted messages.
Bumble also has a large user base in the Philippines, making connecting with Filipinos easily.
Other alternatives
In addition to these online dating sites and apps, other alternatives are worth considering. Some of the best dating sites for finding Filipino singles include OkCupid, Happn, and Coffee Meets Bag.
Practical Advice for Online Dating in the Philippines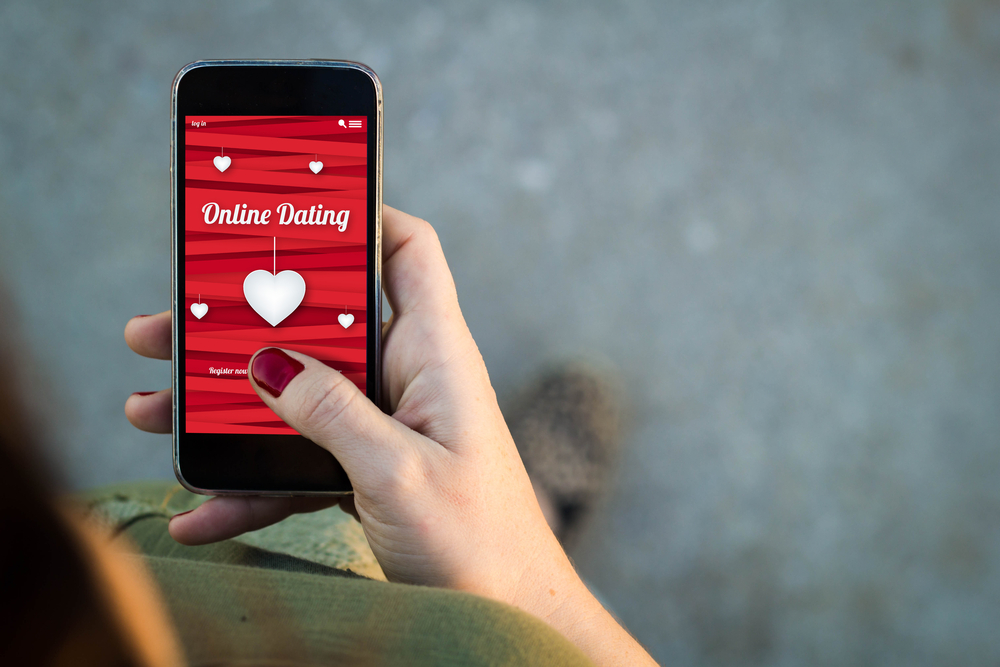 There are some practical ideas and suggestions to consider when using an online dating site from the list above for finding Filipino singles.
These ideas can help you make the most of the Philippine dating sites you're using, whether you're new to online dating or a seasoned veteran.
Be clear about your intentions and expectations
If you're looking for a serious relationship, state that in your profile and communicate with potential partners. Likewise, if you're only interested in casual dating, be upfront about that.
Be respectful and considerate of Filipino culture and customs
When choosing which Filipinos to date, it's essential to understand and respect that Filipinos have their unique traditions and customs.
For example, family is significant in Filipino culture, and it's not uncommon for a potential partner to introduce you to their family early in the relationship.
This is a sign of trust and commitment, so it's essential to approach it with an open mind and willingness to connect with your partner's family.
Be patient, get to know your potential partner, and don't rush into anything before you're ready.
Be wary of scams and fake profiles
It's also essential to prioritize your online safety when using online dating apps and sites.
Always take precautions when meeting someone for the first time, such as meeting in a public place and letting a friend or family member know where you'll be.
Avoid sharing personal information, such as your home address or financial details, until you've established trust with your potential partner.
Most importantly, be vigilant when meeting people on free dating sites. Due to its low barrier of entry, there's a higher chance of you meeting up with Filipino scammers and unscrupulous people.
What's the best thing to do when you get scammed by online dating
Online dating in the Philippines can be a fun, convenient, and enriching experience for connecting with Filipinos.
However, online dating has a dark side, as mentioned earlier.
It would be best to raise your guard when dealing with interested parties on dating sites. If not, they might toy with your emotions and extort you for money.
If this does happen, contact us at The Spy Experts, and we'll help you sort things out.
Through our background check services, we will verify the identity of the Filipino who scammed you. We'll return to you with information about the person and how you can get hold of him or her.
Don't let a terrible experience ruin your online dating with Filipinos! Reach out to us, and we'll help you get through this.
Are you a victim of an online dating scam?
Let us find this Filipino so you can reach out and get back what you lost from this person.